Hello, my fellow golfers. Today I am going to give you my thoughts on Callaway's new golf drivers for 2020. I have been waiting a while to get my hands on some and I finally did. Let's just say that Callaway did a fantastic job with their new golf clubs. So let's get to my Callaway Mavrik Max Driver review.
*As an Amazon Associate, I earn from qualifying purchases. This post contains affiliate links, if you click through and make a purchase, I may earn a small commission at no cost to you. 
Callaway Mavrik Max Driver
Price: $499.99 (Retail)
Flex: Light, R, S, X
Lofts: 9°, 10.5°, 12°
Colors: 12 options – 3 zones
Pros:
• New on Market
• A. I. Technology Design
• Looks Awesome

Cons:
• Expensive
• Sound is better but still not right.
• Works best for the average golfer.
Features
Callaway has put a lot into the new Mavrik series and they have not disappointed. The Mavrik Max is just a gorgeous golf club and uses state-of-the-art  A.I. technology.
Brand New A.I. designed Flash Face SS20 for Ball Speeds All Across The Face
The A.I. designed Flash Face SS20, promotes a faster ball speed across a bigger area in each new Mavrik model and lofts.
The High-strength FS2S Titanium for Consistent Performance
The brand new face architecture required FS2S titanium, this is an extremely strong material and is 6 grams lighter than the traditional titanium which promotes optimal speed, forgiveness, and spin.
With the Jailbreak + T2C Triaxial Carbon Crown for Added Ball Speed and Forgiveness
The two internal Jailbreak bars connect the sole and crown to create faster ball speeds, and the lighter carbon crown allows Callaway to redistribute weight for a higher MOI.
The Interchangeable Weights to Fine Tune Your Ball Flight
The two interchangeable weights a 14g and a 2g are positioned in the sole near the heel and rear. You can place the 14g in the rear for MAXimum forgiveness or move it to the heel for MAXimum draw.
Shop Ben Hogan Golf Clubs
Callaway Custom Mavrik
Callaway offers these new drivers in 12 color options in 3 different zones. Just in case you don't like the standard color choice and you can really make the Mavrik Max or the others personally your own.
You can customize your Mavrik Max with a host of different flex and color shafts, you can seriously make your own driver with the many options Callaway offers you.
Callaway Mavrik Max vs My Aspect XL
I went out with the Callaway Mavrik Max and my Intech Aspect XL which I just clobber the hell out of golf balls with, and hit the driving range here in my home town. Setting up and being really excited to finally get to use the new Mavrik Max I noticed at first look a gorgeous black and copper-colored, state-of-the-art, piece of heaven, it had a fantastic first feel in your hands, and it felt light and looked lightning quick. I did notice a little bit of weight difference compared to my Aspect XL which I knew would happen because of the newer materials and the years in between the two drivers which are, by the way, is 16 years.
I tossed out 5 golf balls for each driver and went with my Aspect XL first because I know where and how far I can go with this driver and let those 5 golf balls go. I came in with an average of 267 yards with my driver which is right where it always has been, then it was the Mavrik Max's turn.
Holy Cow, the Mavrik Max was unbelievable. I felt like my swing speed was faster, I drove the golf balls really straight which I have a slight draw with my Aspect XL. Callaway fixed the annoying sound of the last drivers making the Mavrik a much better sounding driver but I still think it is off.
Out of 5 golf balls, my average was 281 yards!!! That's a whopping 14 more yards and a more straight ball path. I was just shocked at how much I gained and how effortless it felt doing so.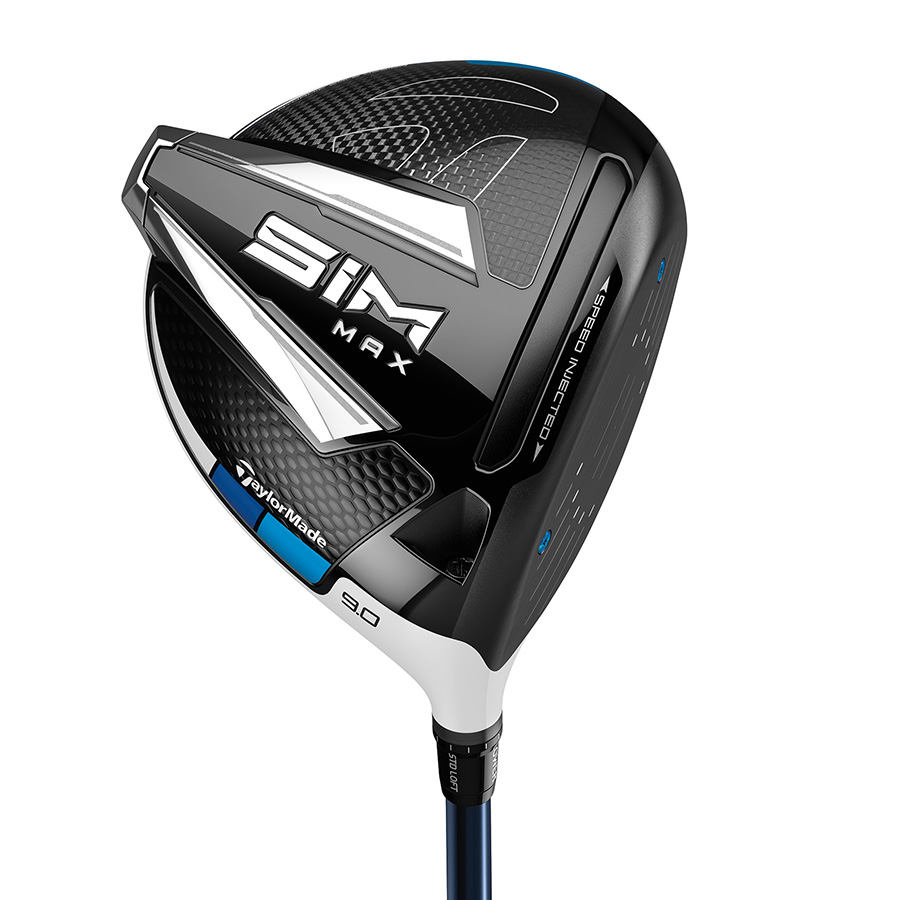 Conclusion
Callaway has made a great driver for the more average golfer and to an 83 shooter like myself made my drives better and straighter. The Mavrik drivers have the best A.I. technology and material making these drivers just fantastic.
My only problem is, I don't see myself spending $500 for 14 extra yards. But to someone who is more competitive and really looking to cut down their scores and to get rid of and slices or hooks, this is a great driver for them.
LEAVE YOUR QUESTIONS AND COMMENTS BELOW