Hello, 2020!!! Wow did last year just fly by or what? Well for me it did. So I thought I would discuss what I think is the best golf clubs for women for this new decade.
When looking to purchase a new set of golf clubs, or upgrading the golf clubs in your golf bag, there are a few considerations to look for before doing so.
Here are some of the factors that I think are important.
Skill Level: Your skill level is important in choosing your golf clubs, meaning if you're a beginner or a skilled player the golf clubs you choose should reflect your personal skill set.
Comfort: If the golf clubs you are looking into purchasing don't feel comfortable, then they are not the right ones for you. Your golf clubs should fit you, not the other way around.
I would recommend having golf clubs fitted to you, but I haven't yet done this for myself. I guess I've just been really lucky to have found the sets that fit me personally.
Price: Yes the price is very important. In my own experience I haven't been able to purchase top of the line golf clubs (kinda wish I could, maybe that would help my game some lol).
I've gone from hand-me-downs and buying golf clubs from garage sales to purchasing mediocre golf clubs from sporting goods stores and found what fits me. Shopping around and finding what fits in your price range is very important.
Considering the factors that I mentioned above, I don't see any reason why you wouldn't be able to find the perfect set of golf clubs for yourself. Here I have compiled a list of the best golf clubs for women below, please take a look, I'm sure it will help you find what you need to start out with or improve what you already have in your golf bag.
*As an Amazon Associate, I earn from qualifying purchases. This post contains affiliate links, if you click through and make a purchase, I may earn a small commission at no cost to you. 


Drivers
The Driver is the most important golf club in your golf bag. This golf club sets the tone for the round of golf you are about to play.
There's plenty to choose from and you will want one that adds confidence to your game and makes that first drive comfortable.
Here's a list of what I think are the best drivers for women.
Cobra Women's King F6 Driver
Well, this driver has to be the most technologically designed club out on the market. It has weights for the front and back of the clubhead which changes CG (Center of Gravity).
I would recommend this for the very skilled player who knows what they are looking for in the flight and spin of their drives. A 460cc titanium face is awesome and the Matrix Red Tie 50Q4 shaft which is the standard on this driver also comes with the Winn Wrap grip.
This driver is available for both right and left-handed players. The King F6 Driver is the most forgiving and longest player adjustable club cobra has made.
Callaway Golf Women's Rogue Driver
This has to be the coolest looking golf club on my list. The Rogue has combined the power of their Jailbreak Technology with their X-Face VFT Technology. In doing so, they have increased the ball speed and added more distance (who doesn't want more distance right?)
They have added a new head design with a Triaxle Carbon Crown to increase the Motion of Inertia (MOI). Callaway improved their Speed Step Technology with help from Boeing, yes Boeing, to achieve more airflow in order to make the clubhead faster.
This driver has great shaft options at a lot of flex options and weights to fit anyone's needs.
TaylorMade M6 Driver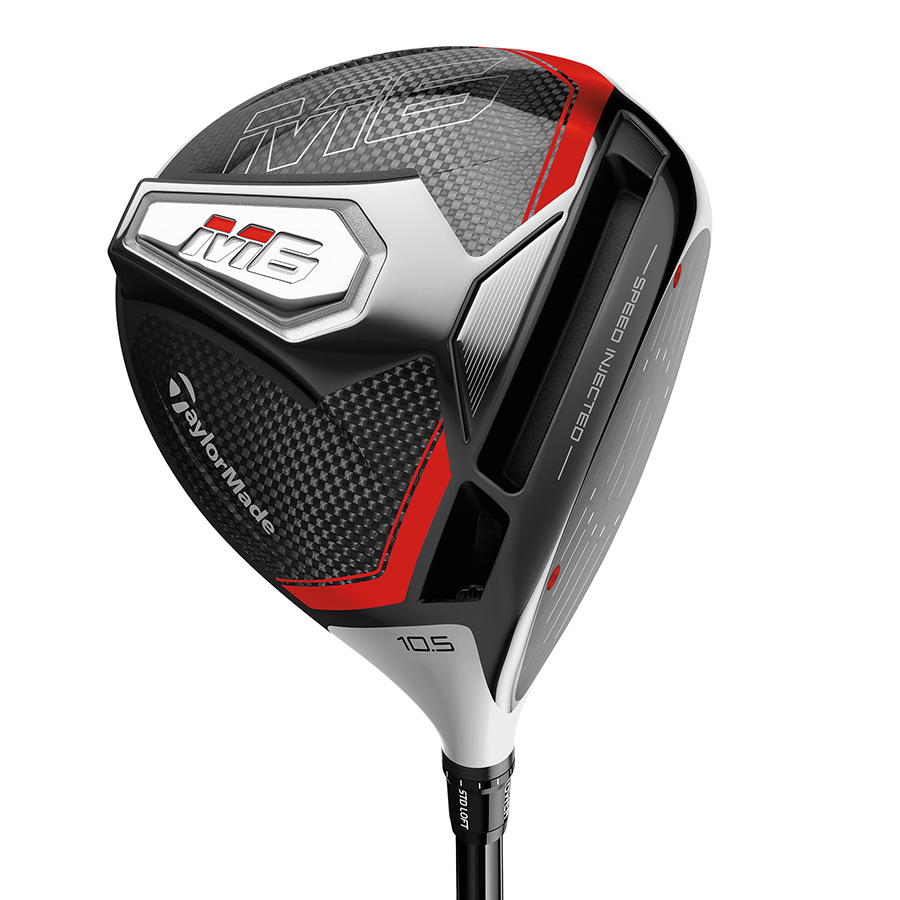 TaylorMade has this fantastic driver for women. It's crazy, It comes with Speed Injected Technology with Twist Face (I know right, CRAZY). Twist Face is an incredible piece of technology that has a corrective face angle on all off-center hits. It's engineered to reduce side spin and delivers a straighter shot for the golfer.
The Twist Face gives more loft in the high toe area and less loft in the low-heel to make a more consistent spin where most golfers usually mishit (which tends to happen to me).
All TaylorMade M6 drivers have been injected with some of their high-tech tuning resin to reach the top and legal limit of ball speed set by the USGA. Now walking up to the tee with the M6 Driver will give you the confidence of having a driver with unbelievable speed, that's the power of TaylorMades Speed Injected technology.
The M6 Driver is 460cc with a stock shaft and grip which gives a dual feel and comes in a gray/white color.
I believe these drivers are the best choice and will for sure better your game with the results you are seeking.
Fairway and Hybrids
Should you be using a fairway or a hybrid golf club on your next shot?
I think it all depends on the players' comfort with either one.
For myself, I still use my fairway woods, but I do have one hybrid golf club.
I found a list of some fairway and hybrid golf clubs that you may want to try checking out,  this way you have a list to see which golf clubs you will want to add to your golf bag.
Adams Women's Tight Lies Fairway Wood
This brand-new-designed Adams Golf Tight Lies Women's Fairway Wood features their award-winning slot technology which is their fifth-generation design.
Brand new Ghost Slot Technology is a crown slot that is almost completely invisible, and also features a refined "barbell" cut-thru slot. When it's coupled with their tri-sole and low-profile design, this club makes it easier than ever to launch it high from the fairway, rough, tight lies or even the fairway bunker.
This golf club has fantastic distance and is great on terrible lies, and this fairway wood is super accurate and forgiving.
Ping G LE Fairway Wood
PING's brand new G LE ladies fairway woods are awesome. Ping is making it easier than ever for women to enjoy the effortless launch of the golf ball from the fairways or tee boxes with these woods.
The lower CG (Center of Gravity) placement and a thinner CarTech clubface unite to produce a lot higher launch. Additionally, the thinner clubface is creating lots more ball speed for greater distance, while the CG placement is providing improved stability at impact for the best results on all mishits.
Ping woods come in 3, 5, 7, and 9. A ton of choices for your game.
Callaway X Hot Hybrid
This graphite-shafted Callaway X Hot Hybrid golf club made for the ladies is, in my opinion, the best and hottest hybrid on the golf club market.
This golf club's Speed Frame Face allows for really super fast ball speeds. The lightweight and resilient graphite shaft help golfers of all skill levels to swing the X Hot with mind-blowing speed and uncanny precision.
The X Hot Hybrid features Callaway's modernized War Bird sole, it's designed with a dynamic shot-shaping to increase swing efficiency from all kinds of lies.
Everything about the X Hot Hybrid is made to maximize the amount of distance the club can accomplish. From the club height, weight and center of gravity, this golf club is specifically engineered to improve the trajectory and distance of every golf ball hit.
The X hot will for sure be your favorite golf club in your golf bag.
TaylorMade Burner SuperFast 2.0 Rescue Hybrid Club
This golf club is probably the closest thing you can get to a driver in the hybrid club design, and the similarities stop there.
This golf club has the lengthened REAX 60 graphite shafts, with the lightweight clubhead, which generates a faster swing speed to allow more distance down the fairway.
The Burner has an offset white crown and black face that helps with aligning the ball with the sweet spot of the clubface. This golf club also comes with the B11 Winn Lite grip for a sure, non-slip grip for every time you swing this club.
The Burner Hybrid will come to the rescue on all those pesky 4 and 5 par holes and help your find your way to the pin.
Long and Short Irons
Now Here I have noticed out on the golf course that the hybrids golf clubs are replacing the long irons and some fairway woods that everyone is or used to use.
I see the 1, 2, 3, 4 and sometimes the 5 irons are gone. I think it is completely up to you on what irons you have or if you replace some of them with hybrids.
Here I have found some iron sets for women and I will let you decide on what makes you comfortable.
Callaway RAZR X Black Iron Set
By far, in my opinion, it is the best women's iron set. It's a fantastic looking set of irons. The set includes irons 4-9, also with a sand wedge (SW) and pitching wedge (PW). All irons are finished in a matte black which is just beautiful.
The golf clubs use the Callaway RAZR technology, which shifts the CG (Center of Gravity) of the club deeper and lower. The clubface is huge enough to play like a wide-sole iron, but, as the RAZR name implies, offers the precision of a thin-sole iron.
The body of the golf club is made from thermoplastic polyurethane and aluminum by combining them, which helps the overall feel of the golf club.
RBZ Iron and Rescue Combo Set
Wow, TaylorMade has really outdone themselves with this great set of golf clubs. They made this set available for the ladies. The golf clubs are designed to achieve more distance, better accuracy, and better feel.
The ladies RocketBallz Iron and Rescue combo set comes with a 6, 7, 8, and 9 irons, a sand wedge, and pitching wedge, plus a 4 and 5 hybrid clubs.
All of these golf clubs feature a really thin clubface that flexes to aid in increasing your ball speed.
These golf clubs, in my opinion, are truly fantastic and will dramatically enhance your game.
These are my picks for iron sets for women. They will better your game and give you more confidence and control of all your shots, and they will look great in your golf bag.
Putters
There are many brands and styles of putters out on the market today. The easiest way to find out which is best for you is to go out and try them.
Take your time searching for the perfect one. Find one that feels great to you and one that fits your swing type.
Here I have found some putters that you may like, here are my suggestions on putters for women.
Ping Vault 2.0 Putter
Ping has this nice looking putter. Probably their most well-rounded putter.
Made of copper and 100% milled with their True Roll Face Technology. Also, has a softer feel.
This is really a beautiful putter and should improve your putting.
TaylorMade Spider Putter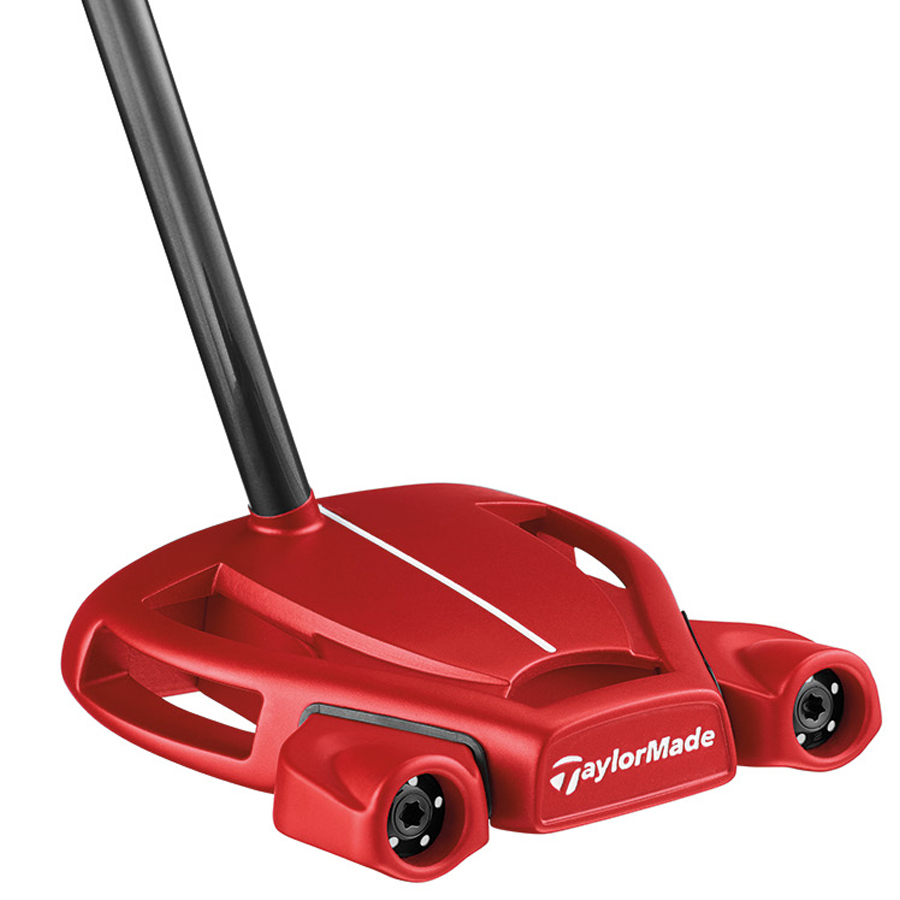 This is the craziest looking putter.
I love the look and color, this will for sure stick out in your golf bag and will surely strike fear in your opponents.
It has a lightweight aluminum core with a stainless steel frame, as well as a Pure Roll insert for roll and distance control.
Scotty Cameron Select Newport 2 Putter
Top of the line putter. The most trusted and known model by golfers. The golf world's most wanted putter style.
Made of aluminum and stainless steel, just a great piece of craftsmanship.
These are the putters I like the best. But remember to take your time choosing a putter.
Try as many as needed to find the perfect fit. Look for comfort and what fits your swing, style, and budget.
Shop New Releases from TaylorMade Golf. Plus Free Shipping!

Conclusion
The clubs Here I have listed in this post are in my opinion the best choices for women golfers. They all tailor to women with lighter materials and more technology to really improve their skills and make for a stronger game. Any of these will look fantastic in your golf bag and will put fear into your competitor's hearts.