Is your golf club slipping out of your grip when you swing? The answer to this problem could be you need a golf glove. So what are the best golf gloves for playing golf? Look no further here are my recommendations for golf gloves for all golfers.
*As an Amazon Associate, I earn from qualifying purchases. This post contains affiliate links, if you click through and make a purchase, I may earn a small commission at no cost to you.
Do I need golf gloves?
Do you need golf gloves? The answer can be found in a couple of questions. Is your golf club slipping or turning in your weak hand when you swing full strength?  Is your golf club flying out of your hands? If this is happening then yes you need a golf glove. the golf glove gives you extra grip and protects your hands for blisters. Now it's up to you if you want to wear one or two whatever gives you the most grip and comfort is what you want. Below are my recommendations for golf gloves for all golfers.
Wilson Staff Fit All Golf Glove
Wilson Staff Fit All golf gloves are a great fit for juniors, women, and men. You can get these in multiple colors. Left and right-handed. This golf glove fits small to extra large. The new design constructed of soft microfiber synthetic with and the exclusive mesh allows this golf glove to fit any golfer. The Fit All works in all weather conditions and provides you with a comfortable feel, sensitive touch. The exclusive mesh provides moisture-wicking to keep your hands cool and dry.
FootJoy Spectrum Golf Glove
FootJoy Spectrum golf gloves come in different colors and are made of Cabretta Leather. The back of the golf glove is made of FiberSof which gives you a flexible, breathable, and great feel. The Proprietary 3-directional closure provides you with a great fit and comfort. Also, the Spectrum comes in right or left-handed choices and for all golfers.
Vice Pure Golf Golf Glove
Vice has been known for their golf balls but they have a great golf glove in the Vice Pure. The Pure golf glove is made from pure lamb leather for what Vice says pure feel, pure control, and pure performance. The Vice Pure golf glove feels like you are wearing almost absolutely nothing.
TaylorMade Rain Control Golf Gloves
TaylorMade has you covered come rain or shine with their Rain Control golf gloves. Swing in confidence with the TaylorMade Rain Control golf gloves gives you feel, grip, and comfort in the wettest conditions.
Titleist Players Flex Golf Glove
The Titleist Players Flex golf glover is made of tanned leather, advanced satin net, and a premium synthetic that gives you a great fit, terrific feel, and the best performance with long-lasting durability. Most professionals choose the Titleist Players Flex golf glove.
TaylorMade Golf Tour Preferred Women's Golf Glove
TaylorMade Golf Tour Preferred Women's golf glove is a choice of TaylorMade Tour players. Made from the best materials the Golf Tour Preferred Women's golf glove gives you great comfort, superb feel, and a fantastic fit. TaylorMade also offers other golf gloves for women, the TaylorMade Golf Stratus Tech, and the TaylorMade Golf Women's Kalea Glove.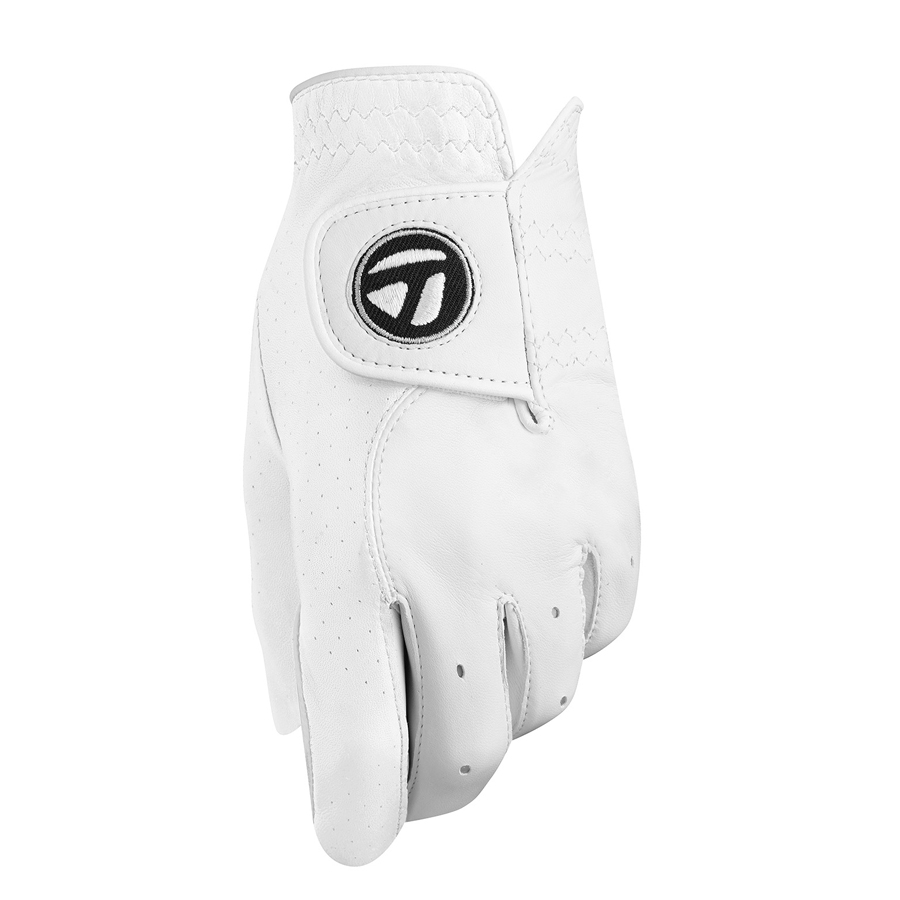 Nike All Weather Golf Gloves
Nike has a great all-weather golf glove for us golfers
so we can play when it is crappy out and still enjoy our love of golf. Made of water-resistant microfiber with breathable, stretchy fabric with silicone
molding of the knuckles gives you a pair of golf gloves the keep you warm and maintain your grip in wet weather so you can play your best shots.
Junior Wilson Staff Fit All Golf Glove
Wilson has this great junior golf glove these are the golf gloves my girls and boys wear when we go out to play golf. Made with an anti-microbial cooling mesh with a soft microfiber synthetic allows this glove to fit any juniors golf hand. My kids love this golf glove, my girls have the pink camo and my boys have the blu and orange camo.
FootJoy Junior Golf Glove
FootJoy has another of one of my favorite junior golf gloves. FootJoy has designed this especially for your junior a great first fit and to keep them on the golf course. Made with spandex panels this golf glove can grow with your juniors hand. The soft microtac palm and patches give your junior a durable and comfortable grip. This golf glove offers great performance and a lot of comfort to your juniors.
Callaway Golf Thermal Grip Cold Weather Golf Gloves
Callaway Golf offers these fantastic cold weather thermal grip golf gloves. The digitized synthetic leather palm gives you a great grip in wet conditions.
The opti-therm thermal fleece inner liner keeps your hand plenty warm, with the opti-shield microfiber outer shell give you wind protection and repels rain. The Callaway Golf Thermal Grip Cold Weather golf gloves give you peak performance in the most extreme conditions a must-have for the die-hard golfer.
Bender Gloves Mesh Golf Glove
Add some uniqueness to your golf game with a fantastic, colorful golf glove, and my personal choice to wear the Bender Gloves. There are tons of choices to choose from I personally have the Argyle glove I love the muti-colors and boy do I stand out on the golf course. Cabretta reinforced Leather palms are super soft and tough, and mixed with the durable synthetic mesh back this glove is cool and exciting. The spandex inserts move as you do with each and every swing of your golf club. The Bender Gloves also meet USGA Regulations. I recommend this golf glove has great performance and lasts and lasts, and has a very competitive price, so add some pizzazz to your golf game get you a Bender Golf Glove.
Bionic Gloves StableGrip Golf Glove
Bionic Gloves are 100 percent leather. Bionics patented pad technology gives you twice the durability of most other golf gloves and makes the golf glove feel brand new round after round. The tapered fingers make the golf glove fit more naturally. Mini towels inside give you great moisture control keeping your hand more dry and comfortable. The easy grab closure tab makes it easy to tighten and remove
simply and quickly. Bionics Gloves has done a fantastic job designing this golf glove and giving you superb performance and comfort.
Cuater Premier Golf Glove
 New Cuater Premier golf glove is made of premium Cabretta leather. Lightweight and flexible with breathable perforations for moisture reduction. The coolest part with the Cuater golf glove is the grip location reminder which keeps everything in line and your golf swing true.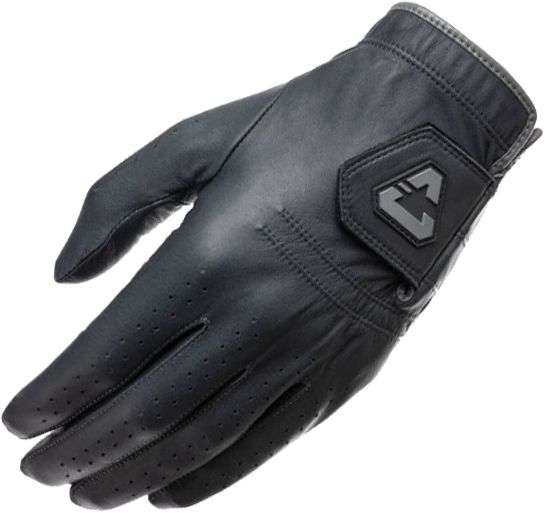 Nike Tour Classic III Golf Glove
Nike's Tour Classic III golf glove is the right balance of breathable, flexible, and performance for any golfer. The Tour Classic III is constructed with soft Cabretta leather gives you the best fit and great feel on every swing. The Nike Tour Classic III golf glove is a top performer and suitable for all golfers.
Wilson Staff FG Tour Golf Glove
This new Wilson Staff Tour golf glove is cut and sewn to tour professionals specifications,
made of Abyssinian Cabretta leather this golf glove gives the elite golfer super feel. The Tack Teck tanning of this golf glove gives you the strongest grip on your golf club, making this golf glove a must-have in your golf bag.
Conclusion
There are my recommendations on the best golf gloves for golfers today. All of these golf gloves provide breathability, comfortability, flexibility, and performance. I showed you all the best golf gloves now it's up to you to get the one that performs and fits you and your golf game.
LEAVE YOUR QUESTIONS AND COMMENTS BELOW